Ainfluencer is the easiest, fastest, and most cost effective way to run Instagram influencer marketing campaigns.
It's time that you experienced the power of Instagram influencer marketing for yourself, without spending hours on tedious research and administration.
Ainfluencer is the first true DIY platform for Influencer Marketing. No
commitments, no hassles, everything is made super easy, and it's free to use.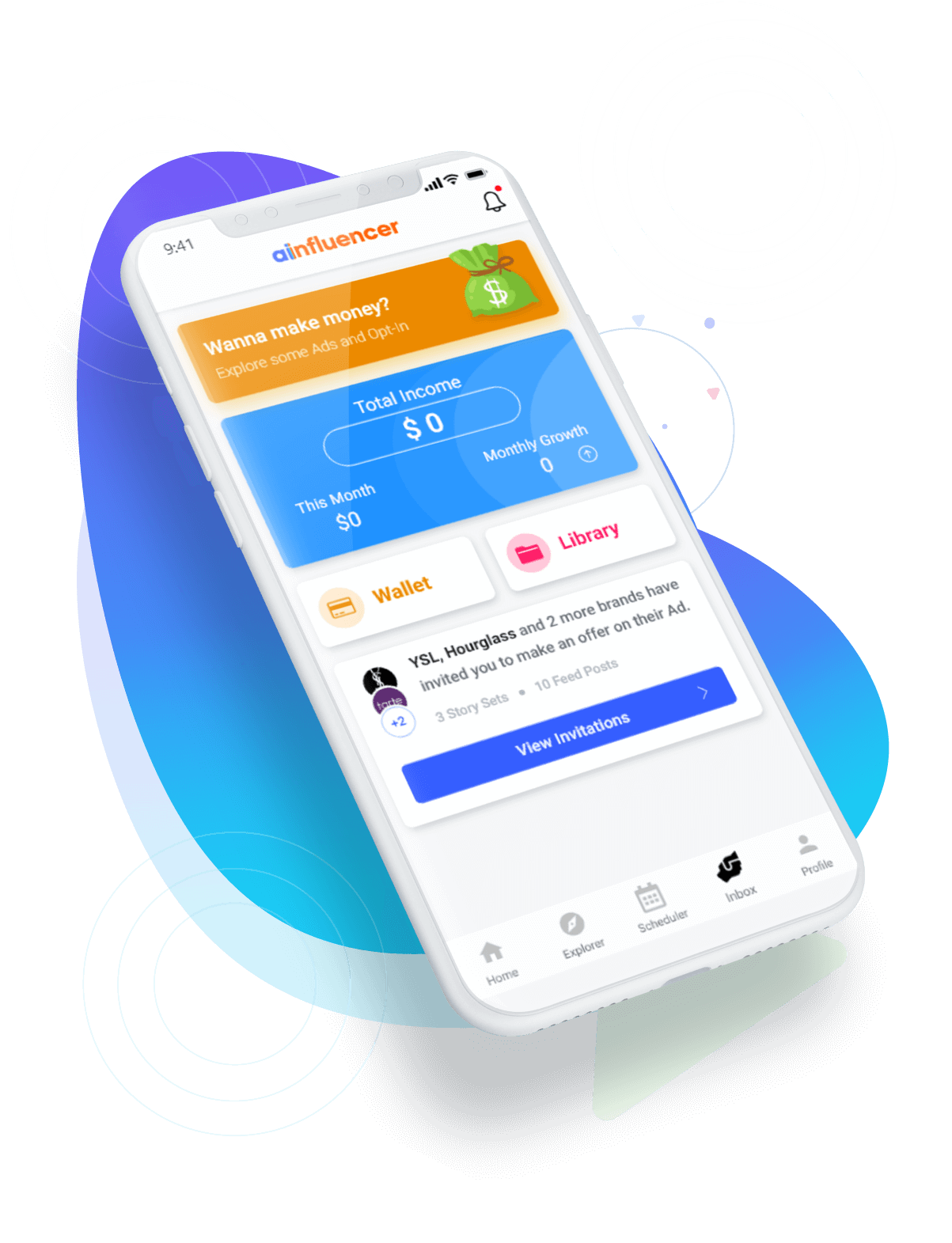 It all starts with creating a Campaign on the marketplace.
Register a free account and follow the wizard instructions for creating your Campaign. Simply, a Campaign is where you upload sample creatives, captions, and set the details for the proposed Instagram post that the influencer will post.
We make smart connections between brands and Instagram influencers.
Wondering how does Ainfluencer work? Once the Campaign is created, you can use the AI-matching system to find influencers, or powerful filters to refine your search. We provide over 20 metrics to help you determine if an influencer is right for you. Then invite with the click of a button and Ainfluencer will send emails and notifications to potential influencers.
Once an offer is started, powerful workflow and real time chat pave the way to the perfect deal.
Influencers receive invite notifications in their Ainfluencer App or via email. They can then accept the offer and chat directly with brands to refine Campaign details. Fortunately, the built-in workflow stages help each step of the way until both sides accept the deal.
We oversee publishing the post and distributing payments so that everyone gets what they bargained for.
The built-in post scheduler will ensure that the post is delivered based on the offer agreement. To make things risk-free for both influencers and brands, Ainfluencer also provides a SecurePay option where payment is held until the post is successfully published.
The end result? Granular metrics all delivered in real-time for review.
Review engagement statistics in an easy to consume chart format, and see results unfold in real-time.
You're on to something big!
Ainfluencer is a DIY platform of choice for brands and influencers to
meet and make deals.
Create a free marketplace Campaign on Ainfluencer
Get the App to browse the marketplace and make offers.